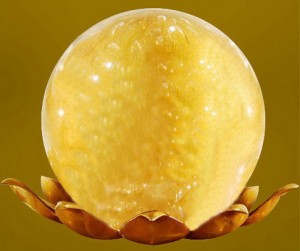 The Oneness movement began with a small school, Jeevashram, in South India. Amma and Bhagavan started the college prep private school for students from all religious backgrounds, local children were allowed to attend free, as well. Their son Krishna reported he had a small golden man in his heart center who talked to him. Several children experienced a golden ball descending into them, followed by a spiritual awakening. Krishna was able to place his hands on the children's heads and transfer this energy to them as well. The Oneness Deeksha (blessing) quickly began to be requested by the parents and others.
Now AmmaBhagavan have a Oneness University where they train people to be Deeksha Givers and trainers of Deeksha Givers. We are fortunate that our local Yelm deeksha giver, "Grandma" Margaret Nixon, visited India in February, 2010 and became a Oneness Trainer. Devon took her training in March, 2010 to become a Deeksha Giver and Cyndi took the Oneness Awakening Course in May 2010 to become a Deeksha Giver.
In the first months after becoming a Deeksha Giver, Devon had found that to give Deeksha, is to receive it. The giver receives so much for offering this blessing. Devon has experienced greater peace and a greater opening of his spiritual communication channels, primarily his 3rd eye. We encourage anyone who is committed to their own spiritual enlightenment to attend a Oneness Awakening Course in your area, even if being a Deeksha Giver may not appeal to you, the personal growth gained from the course is well worth your attendance.
You can find Deeksha Givers and Trainers in your area via World Oneness Community (must join for access) or  OnenessEvents.org. Groups which meet to give Deeksha to each other are popping up all over the world. Look for a group or Giver near you and experience a Oneness Blessing for yourself! Deeksha is given freely, sometimes there is a charge or donation for the facility.
Visit the official Oneness University website at www.OnenessUniversity.org
Visit the our Yelm/Olympia-area group's site here: Olympia Oneness Meetup Group
Visit the Seattle-area website at: SeattleOneness.org
To request a Oneness Blessing Giver and/or Trainer or two to share blessings with your group in Washington state, please contact Cyndi:  See Contact page for current info.