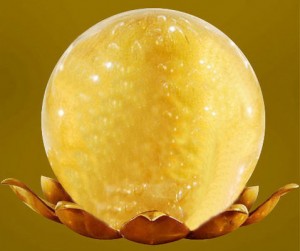 For Oneness Blessing Givers participating in the Global Deeksha process, we have created an audio file with a chime that dings every 7 minutes.
This is an mp3 file. Just click on it and you can download it to your computer. Then import the file into iTunes or Windows Media. Either make a playlist with just that file in it and set it on Repeat. Or burn an Audio CD that you can play on a CD/DVD player. Or put it on your mp3 player.
Give that kitchen timer a break, Grandma!
The Dubai group that started Global Deeksha, says the "intent to spread the mission of AmmaBhagwan across  the globe and also to create a Field full of positive energies all across the globe ( US, Europe, Middle-East, Far East..etc…)
With the Grace of AmmaBhagwan, the energy flow is tremendous during the process and everyone floats in Bliss and soaks themselves in the Grace."
If you are a Oneness Blessing Giver who would like to participate in this process, any Blessing Giver who has been initiated for this can initiate you, they don't have to be trainers and can even do it long-distance.
If you are not yet a Oneness Blessing Giver, what are you waiting for! Devon and I can only highly recommend getting involved to anyone who is faintly interested (like we were at the beginning!) The idea of having others 'bless me' was really weird, but I went with it and it has helped me drop loads of mental crap! And with that, fell away a lot of stress.
On a bigger scale, people all over the world are reaching states of Awakening, Enlightenment, Liberation and God-Realization with the assistance of Oneness Blessings. Really! One of these people, who is God-Realized, is Stuart Mooney and he'll be in Yelm January 8-9, 2010
You can find local Blessing Givers, Trainers and groups at: www.worldonenesscommunity.com