Become a Deeksha Giver
Heal Important Relationships and Learn Sacred Meditations
Oneness Awakening Course
Unity of Olympia, Washington – Nov. 14-15, 2015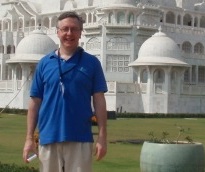 Become a Deeksha Giver with Oneness Trainer Devon McKenna &
Advanced Oneness Trainer Cyndi McKenna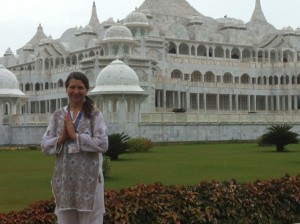 Schedule:
Saturday, Nov. 14:
9:30 AM – 9:00 PM
Sunday, Nov 15:
9:00 AM – 3:00 PM
---
Spend an entire weekend immersed in the peaceful, joyous energies of Divine Grace.
Receive essential teachings from the Oneness University about the Awakened State; living in freedom from the mind and the sense of separation; experience the sacred Mukthi Deeksha to be Awakened & Initiated as a Oneness Blessing/ Deeksha Giver!
Support Your Ascension with the Oneness Blessing
During the Oneness Awakening Course, you will:
Learn ancient meditation practices to help open, balance & clear the chakras (energy centers), the nadis (energy channels) & activate the Kundalini energy, leading to higher states of consciousness.

Learn the formula for success and happiness in inner and outer life.

 Experience Samskara Shuddhi, an ancient technique to:

Deepen your experience of Divine Grace by releasing deep-seated emotional charges
Heal relationships with your parents, your children, your partner
Remove negative patterns caused by childhood experiences

Awaken into Oneness
Establish an intimate, personal relationship with the Divine
Improve your relationships
Accomplish your goals in life

 Receive the sacred Mukthi Deeksha designed to move the recipient into a permanent awakened state of Oneness & be initiated as a Oneness Blessing / Deeksha Giver!

 Begin to really LIVE your life free from separation, conflict, resistance & the chatter of the mind.

Experience Reality as it is, with Joy, Clarity & perfect spontaneity springing from the Awakened Intelligence of the Heart.
Join us for this life-changing event!

At Unity of Olympia, 1335 Fern St SW, Olympia, WA
Google Map

Registration:
Everyone is welcome!
Pre-Registration is REQUIRED for us to hold your place and prepare properly for this event!
$195  OAC Course Registration per person
$40   Non-refundable Deposit (Pay the balance online, by mail or at the door)
Discounts:
$95  Youth 18-25  (14- 18 with parental permission)/ Seniors/ Disabled on Social Security or Medicare / RRFP-Holders
$75  OAC Repeaters who have taken a full Oneness Awakening Course (Ask about Seva opp)


To Register:
Make a Payment Online: Full payment or Deposit
Email: cyndioneness (at) gmail.com with your name, email, & phone, & the amount you are paying
OR
Drop-off: with deposit/full pay at Mail Unlimited/Lemuria, Box 54, Yelm across from Yelm City Park or at Olympia Blessings
Mail: Cyndi McKenna, PO Box 7530 PMB 54, Yelm, WA 98597
Call: Cyndi McKenna 360-878-5864  for registration or more information
Make a Payment
You may make a secure online payment with your credit card OR Paypal account. Use the drop-down menu to select your payment amount.
To use your credit card, simply click "Pay with a Debit or Credit Card" on the payment page.
What to Bring:
Bring a notebook and a yoga mat or something else to lie down on, a blanket to cover yourself while going through processes, and a water bottle. Wear loose, comfortable clothing. Please restrict your use of perfume and scents so those with allergies are comfortable. 
You may bring your own comfortable seating and eye masks/blinders. Chairs will be provided.
Please bring any of your sacred objects to place on the altar, ie, pictures of saints, family members, pets, crystals, candles, etc.
Lunch is a light potluck. We suggest plant-based, vegan dishes to help facilitate the high vibes! If you need to bring your own special diet lunch, please bring snacks/munchies to share. We will provide a vegan soup on Saturday.
We look forward to seeing you at the course!

Deepening Evening – Nov 14th at 5:30pm (arrive at 5 pm)
Blessing Givers are welcome to attend the evening of this Oneness Awakening Course as a Deepening Evening. Go Deeper with your Divine and support the new Blessing Givers with an evening of Grace, including the Ananda Mandala, Mukthi Deeksha & Devon's Inspired Healing Relationships Process (Mother, Father, Younger Self).
Pre-requisite:You must already be an initiated Oneness Deeksha Giver and have attended a full Oneness Awakening Course to attend this Deepening. Those not yet initiated as Blessing Givers MUST attend the entire course to prepare you for the Mukthi Deeksha initiation.
Arrive and Register at 5:00 PM; Start at 5:30 PM on Saturday November 14. $30.  You can prepay online, above.
Please Bring: Yoga mat, blanket, water bottle and wear loose, comfortable clothing. Please don't use perfume and scents so those with allergies are comfortable. 
About Devon McKenna – Oneness Trainer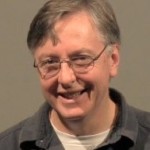 Receiving deeksha since 2009, Devon became a Blessing Giver in 2010 and a certified Oneness Trainer in March 2012 in India. Already experiencing mystical and higher consciousness states for years before discovering the Oneness movement, receiving and giving Blessings greatly accelerated Devon's spiritual growth.
Devon is married and has three children. He enjoys facilitating and supporting others in their shift in conscious awareness. Australian-born, he has owned a metaphysical bookshop, been a licensed massage therapist, sports trainer, cycling coach, business manager, banker property manager, Braco Tour sales manager and Oneness Center manager.
Devon credits the Oneness Deeksha with helping him further the flowering of his heart and assisting with the awareness and practices learned from Drunvalo's Living in the Heart book and Awakening the Illuminated Heart course.
During his Oneness University Trainer's course in February 2012, Devon experienced the life-changing shift to a state of awakening: a state of no suffering as there is no one there to suffer or to feel hurt, everything is automatic, there is no past or future and there is causeless joy. Devon experienced an intense period of integration/processing that included clearing hereditary physical and psychological tendencies which were arising naturally from the shift he'd gone through. He continues to unfold and embody into a new state of being. Devon's awakening has not been certified by the Oneness University, as he has not attended the required courses in India.
Devon is now helping others by sharing blessings, sharing his story, being present with others and by facilitating Oneness processes and courses.
About Cyndi McKenna – Advanced Oneness Trainer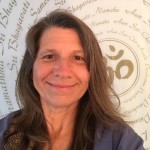 Cyndi began receiving Deeksha in 2009 and became a Deeksha Giver in 2010. Having been a top student with an AS in Sales & Marketing and BA in Advertising/Public Relations, the Oneness Blessing helped calm her chattering "planner, organizer, controller, director" mind and introduced her to the potential of peace and Grace.
After Devon's awakening in Feb. 2012, even though she had learned a lot about awakened states, living with someone who had made an Eckhardt Tolle-like shift was challenging for her. Devon was always the observer, always in the moment and rarely triggered by other people's dramas. They co-managed a Oneness Center at that time.
In June 2013 at an Oneness event with Peter Gillies and Matt Lundbeck (who often lives/volunteers at the Oneness University), she took a strong intent to attend a Oneness Deepening Course in August: she passionately wanted to at least move into a more aware state to better live with her husband! In August 2013, an area Oneness blessing giver called and said that in meditation that morning she was told by Bhagavan to help Cyndi "more directly", and she gifted Cyndi the trip to India and she went in September.
Even though in late 2012 the Oneness University began to virtually promise awakening, she felt she would be the one person the processes didn't work for! Cyndi indeed experienced a permanent shift in perception on the final evening of the Oneness Deepening and was declared "awakened". On that trip to India, she also became a Trainer and an Advanced Trainer; fell in love with South India; and was fortunate to visit and stay in "The Mother's" Auroville on the Indian Ocean during a break between courses. She enjoys helping people navigate the incredible process of awakening and also facilitating courses and events which support people in their spiritual journeys.
She is a member of the Unity of Olympia congregation and leads Oneness Blessing events there and in Yelm, Washington.