Cyndi and Devon McKenna, of Yelm, Washington, USA, present to you BeholdGod.com. In its pages you will find the teachings of others that we have found to help us develop a greater connection with our God Within or our Divine. You may also find sharings of our soul journey experiences when we think others might benefit from the telling.
We met in Australia, got married, had our first child, then bought a metaphysical bookshop (strange term, as the shop itself was quite physical and 60% health books!). We had been reading Ramtha books for several years and one of our customers first told us about Ramtha's School of Enlightenment in 1993. When Cyndi first heard the C&E™ breathing on a tape, she knew she had to come. We moved to the USA in 1994 and now have 3 children.
We first heard Behold God from Ramtha; those two words pretty much sum up the premise of his teachings. No longer Ramtha students, we have further understood and appreciated his teachings in our discovery and continual practice of Ho'oponopono. The basic premise of which is that you are 100% responsible for everything in your life; even those thorny things on the periphery and we've learned that Love and Forgiveness are the key to everything.
Devon and Cyndi are Oneness Blessing Givers and Oneness Trainers. We have found the Grace from the Divine is a great assistance to quietening the mind, opening up soul communication channels and bringing more peace and synchronicity into our lives. We are appreciating the new friends we are meeting through deeksha and how we all are supporting each others' spiritual awakening.
We managed the Awakening Center, in Rainier, Washington for nearly 2 years and Devon worked for Braco on his USA tours. Inspired by the personal results we are both getting from water fasting and raw & living foods, Cyndi is studying to coach and teach people how to support their evolution through detoxing and high vibe foods.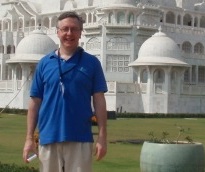 In February, 2012, Devon was fortunate to travel to the Oneness University in India and is now a Oneness Trainer, he now offers Oneness Awakening Courses and initiate people to become blessing givers. While in India, Devon experienced a profound shift into an awakening state of 'no self'. If you would like to become a blessing giver, click here for Devon's current contact information. Giving blessings is a great acceleration for whatever spiritual path you are on!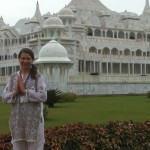 In September – November, 2013, Cyndi was blessed to attend the 4-Week Deepening Process and become an Advanced Oneness Trainer. She was also declared Awakened by Oneness University. In addition to the OAC, Intro to the Oneness Phenomenon & Oneness Youth Courses taught with Devon, she offers Art of Conscious Parenting, Ancestor Liberation process, Relationship Deeksha and other new courses Oneness University released in 2013.
We are generally open to what our respective 'Gods' put before us, which has included the transmissions of Matt Kahn; Drunvalo Melchizedek and his Awakening the Illuminated Heart teachings; Lester Levenson's Release Technique; the teachings of Leonard Jacobson, as well as the Awakened and God Realized people we are fortunate to have met, including Stuart Mooney, Alina Shalev, Michael Clingerman & Michael Milner.
BeholdGod.com explores our realizations and offer resources for taking 100% responsibility, discovering that you are already perfect, clearing the blocks so you can experience more joy, happiness and abundance in your life.
Thank you for visiting!
Cyndi & Devon McKenna