Michael Raduga of the School of Out-of-Body Travel presents:
"The Phase" 3-Day Seminar
December 17, 18 & 19th, 2010
$250 by Dec. 16; $280 at the door
Center for the Creative Arts
Rainier, Washington USA
 href="http://beholdgod.com/wp-content/uploads/2010/12/Michael_Raduga_01.jpg"> Give yourself a great Christmas present this year: a seminar with Michael Raduga!
Synchronicity is bringing Michael to the Yelm/Rainier, Washington mid-December for an experiential workshop in achieving the phenomena called "The Phase".
The Phase is the state of mind which is the basis of what we commonly refer to as "out-of-body experiences", "astral projection" and "lucid dreaming". The real basis of these phenomenon have been studied in minute detail and it is now known how to easily master it and apply it effectively. For centuries, it was believed that this practice required many years of training — now only a couple of days are needed!
Average results for a 3-day seminar:
50-70% of participants enter The Phase (OBE, lucid dreaming) from 1 to 6 times
Who is this seminar for:
For those who would like to learn OBE and Lucid Dreaming
For those who seek practical knowledge rather than mere philosophy
What are you going to learn?
Learn how to leave our body and how to do it the right way
Learn to manage OBE state and all of its components
Learn to access endless hyper-realistic worlds
Learn how to travel the world, space and time
Learn how to get access to the information you need
Learn powerful self-healing techniques
Learn how to contact deceased relatives or friends
Learn the greatest psycho-technique
Seminar Program
Day 1 – Friday, December 17th, 7:00 pm to 10:00 pm
General information on the phenomenon of phase states (out-of-body experience), the easiest method and general information on indirect techniques for entering the phase, safety rules in the phase space;
Day 2 – Saturday, December 18th, Noon to 4:00 pm
Sharing and analyzing attempts made between classes, deepening the phase, maintaining the phase, creation of vision in the phase, controlling the phase space, non-autonomous techniques for entering the phase;
Day 3 – Sunday, December 19th, Noon to 4:00 pm
Sharing and analyzing attempts made between classes, direct techniques for entering the phase, learning to analyze, fundamental practical applications of the phase (using the simulation effect in the phase, obtain information and influence one's physiology), strategies for independent action.
Seminar Preparation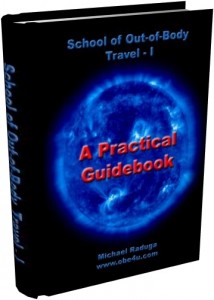 alt="" width="90″ height="126″ />Michael requests that seminar participants view the YouTube videos on his website, www.obe4u.com and download and read his book, School of Out-of-Body Travel I: A Practical Guidebook. You can get a free ebook version by right clicking on the picture here and 'Save As' to your computer or Visit Michael's site to download or order a printed copy. About 20 printed copies of the book will be available at the seminar for $35.  Learn more about the Phase and about Michael's training system.
About Michael Raduga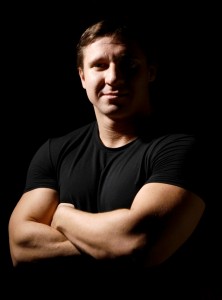 alt="Michael Raduga, Lucid Dreaming, Astral Travel" width="178″ height="240″ />
Michael is the author of more than 10 books, and a researcher and explorer of Out-Of-Body states phenomenon. The founder of the School of Out-Of-Body Travel, he is an experienced instructor and active practitioner and explorer of Out-Of-Body states of consciousness since he was 15 years old. Developer of numerous very effective techniques of exploration and practical application of OBE states. Personally and through his books, he has instructed thousands of participants. Learn more about Michael Raduga.